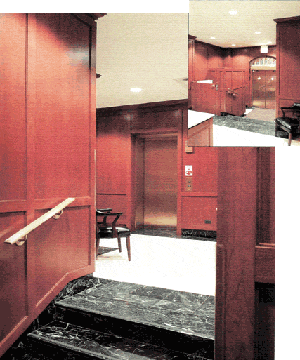 Chicago, Illinois
Assignment: New ADA Elevator
The new elevator addition made the existing narthex, nave, and lower level handicap accessible.  The design presented a unique challenge of fitting a new elevator in existing steel and concrete structure.  The project included three phases: new elevator; remodeling the second floor dining room and kitchen and lower toilet facilities; remodeling the lower level classrooms and second floor offices.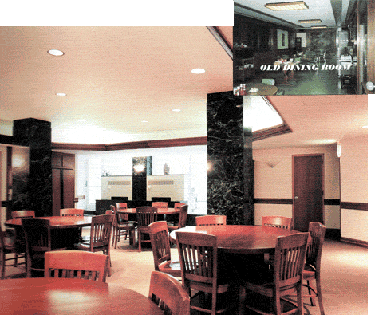 Assignment: New Friary Dining Room
The existing second floor dining room for the Franciscan Friary and kitchen were outdated, dark, dreary, and in need of a complete facelift.  The new dining room was designed around the existing light court and introduced natural light, warm wood and marble trim with several lighting options.